Products
Various types of Ritmedic devices are available for the application of the Ritmscenar treatment protocols.
Ritmedic genuine Ritmscenar devices meet high quality standards and the equipment is designed for daily use. The devices are manufactured in The Netherlands and are tested by the British Standard Institute to assure our high quality standards
For therapeutic application in hospitals, clinics and health centers we offer our top model, the Professional RitmScenar.
For use at home, on the road and for fast (local) injury recovery we offer our Personal RitmScenar.
In addition to the devices for therapeutic use, Ritmedic offers a range of accessories and supporting materials to improve the easy of treatment and to speed up the recovery process.
Professional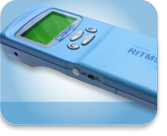 Personal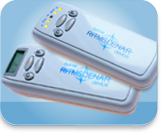 Accessories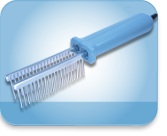 Certified for medical and therapeutic use